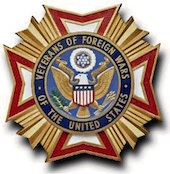 Veterans of Foreign Wars
Milford, Ohio   –   VFW POST 6562
We Have WiFi- Stop in and see us!!!
We are the "Dennis Johnson Post", named for former Milford resident Lance Corporal Dennis G. Johnson, U.S. Marine Corps; silver star recipient; killed in action Republic of Vietnam; March 28th, 1969.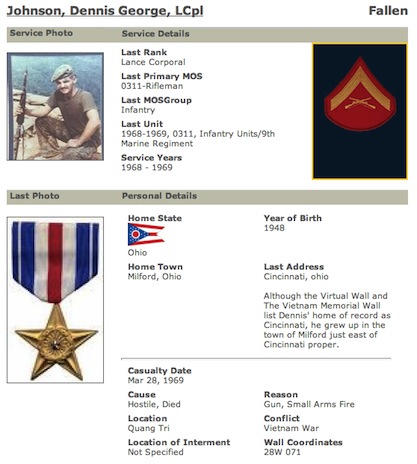 Please remember Dennis in your prayers. Thank you.
*******
It's easy to find our post at 1596 State Route 131. We have a tank parked in front!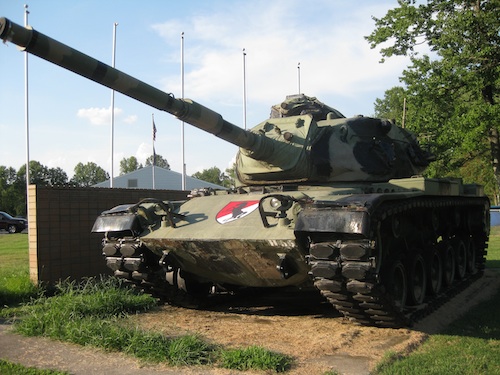 Recent Event – Memorial Day 2015
Thanks for taking a few moments to stop by Graceland Memorial Gardens to attend the 2015 Memorial Day service. The veterans family members in attendance greatly appreciated this gesture of respect. VFW Southwest Ohio Memorial Team was present, as in years past. Free snacks and drinks were given out at the VFW Post 6562 hall immediately following.
Graceland Cemetery; 5989 Deerfield Road; Memorial Da